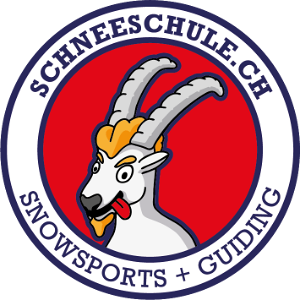 SCHNEESCHULE.CH | SNOWSPORTS & GUIDING
> The new ski school in Klosters and Davos <
Schneeschule.ch – We are a young team – specialized in: skiing, snowboarding, telemark, off-piste, ski touring and snowshoe hiking. We love Snowsports, our guests and teaching. No matter if it is Madrisa, Gotschna / Parsenn, Jakobshorn or Rinerhorn we know our way around.
And by the way, we also speak several languages. Our snow enthusiastic team will teach and guide you individually or with your friends, on and off-piste. From beginner to expert, from kids-lessons to off-piste and avalanche-safety. Under our instructions you will improve your skills in no time and enjoy winter sports. At Schneeschule.ch fun and safety are always in the foreground and our guests are in the center.
We do not teach strictly by the Books! We teach according to your wishes and especially on your level! Everyone learns best in her/his own ways, we show you the how! No matter if it is ski, snowboard or telemark. Let's start together and we will show you step by step how it works. And don't be afraid! We also like to take a break once in a while, we also know the best restaurants and bars around and of course we are up for some fun sometimes. 😉
Whether first ski tour or up to the summit? Avalanche safety course or simply enjoy the deep snow? We will help you! Our guides are highly trained, have experience and knowledge of the area – which is very important, because the possibilities in the area of Klosters and Davos are almost endless. So leave the planning to your guide in consultation with you! Because the Dude or the Dudette wants to know what you have in mind and will possibly give you a little lecture about what equipment you need to bring with you and how about the avalanche situation is right now. There they become super serious.
SAFETY FIRST!
We are not a large company!
We focus on individuality & fun. 🙂
Safety even more!
We always care about your safety.
You can't buy happiness,
but you can learn to ski!
Do you have any questions?
Contact us, we are happy to help you!